When you choose to go solar, you are investing in a product that should last decades.
That's why Certasun exclusively installs the SunPower Equinox solar system, which includes the world's best solar panels.
SunPower equipment is the most efficient, durable, sustainable, and attractive solar available.
Certasun Exclusively Installs SunPower—
The World's Most Powerful Solar
SunPower equipment is the most efficient, durable, sustainable, and attractive solar available.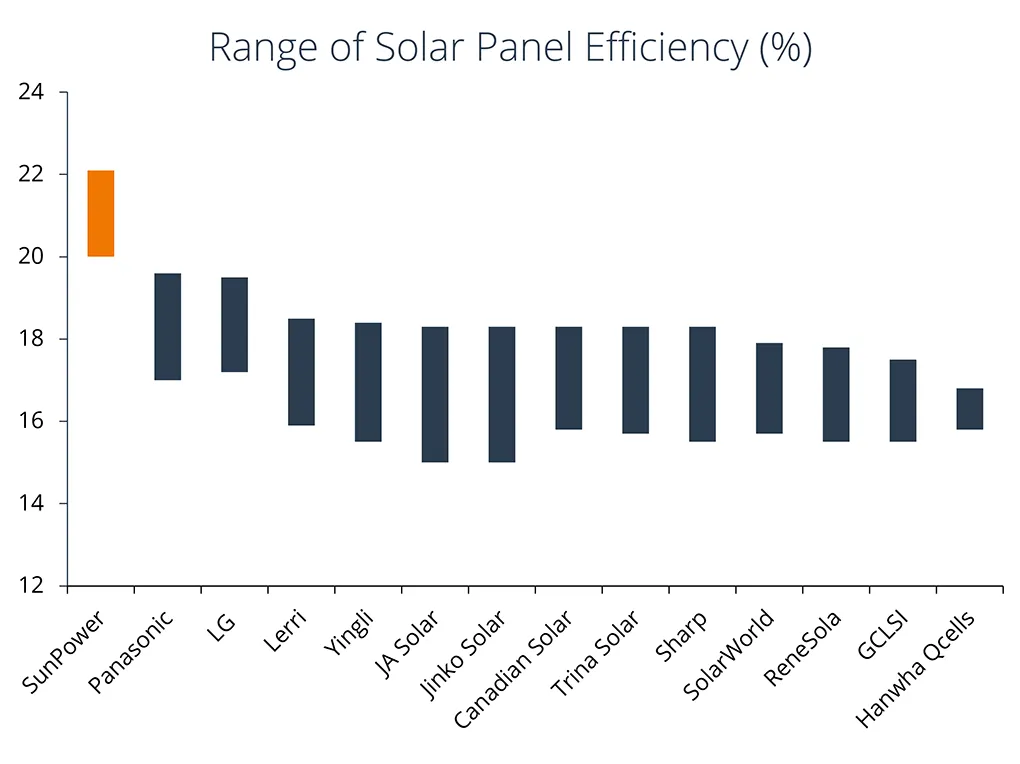 #1 Efficiency
SunPower solar panels are the most efficient in the world. They produce more energy per square foot of roof space than any other panel.
As a result, you can offset more of your utility bill than with alternatives.  It also means you need fewer panels and can arrange them more attractively.
#1 Aesthetics
Whether you put panels on the front or back of your home, you want them to look great.  SunPower panels have fewer visible lines than competing panels, all black frames, and—with some models—all-black faces.  Whichever SunPower panel you choose, Invisimount allows them to appear to float just an inch or two from your roof face.
Reduce energy bills, not curb appeal.
#1 Sustainability
You may be considering going solar to help protect the environment.  While all solar panels produce 100% renewable energy, the overall environmental impact of solar panels from different manufacturers is not all the same.  The Silicon Valley Toxics Coalition gives SunPower the highest score of any solar panel manufacturer on its
Solar Scorecard
.
25-Year Complete Confidence Warranty
Every part of the SunPower Equinox solar system is meticulously designed to work perfectly together and rigorously tested for long-term reliability. And, the SunPower Complete Confidence Warranty is the only solar warranty that covers your entire system (not just the panels).
Other companies may try to tell you their warranty is as good as SunPower's, but make sure you read the fine print.  Here are a few questions to ask:
Is this one warranty or four?  Is one manufacturer standing behind your entire system?  Chances are, you are actually being offered warranties from each of the companies that make the components of your system.  Do you want to referee whether a problem is with your solar panels, inverter, racking, or monitoring?  With SunPower, you only have one company to call.
Does the warranty cover parts, labor, and shipping?  In the unlikely event you ever need to make a warranty claim, SunPower will not only replace your equipment, but it will also pay for any shipping and labor necessary for a replacement.  Most other solar warranties make you pay for labor and shipping.
What is the warrantied rate of solar panel degradation?  All solar panels degrade over time.  But SunPower guarantees no more than 0.25% degradation per year, versus a typical 0.70%.  That may not seem like much of a difference, but over decades it means a SunPower system will produce far more energy than any other system.
Does the panel warranty cover both power production and the panel itself?  Your salesperson may mention a "25-year warranty", but it is common for such warranties to cover only power degradation, not product failure.  With many other panel manufacturers, the actual product warranty is only 10 years.  SunPower's is 25 years.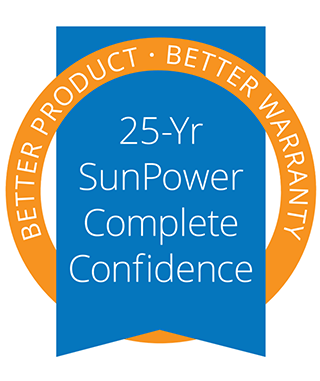 GET A QUOTE
Enter your information below to set up a free virtual consultation and to receive a quote.