The Certasun Blog
Our blog contains in-depth articles and company news.
Also see our FAQs page for a list of the questions we get most often (and their answers)!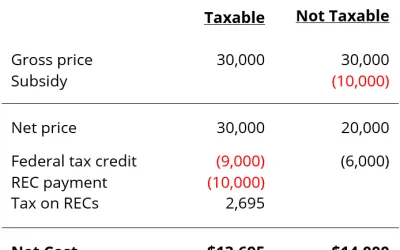 Customers often ask us if their Illinois solar incentive is taxable.  We believe the correct answer is 'yes'.  It comes down to how four key sections of the Internal Revenue Code: Section 61 defines gross income as all income that isn't specifically excluded elsewhere...
read more
GET A QUOTE
Enter your information below to set up a free virtual consultation and to receive a quote.